[This post is sticky; Please scroll down for newer posts]
I am so excited to be able to share this with you today, I've been barely able to contain myself! If you read nothing else on my blog for weeks, you are going to want to get to the end of this post as I have an EXCLUSIVE SPECIAL OFFER for all my blog readers courtesy of the kind people at Your Creativity Store!
So biccys and tea at the ready…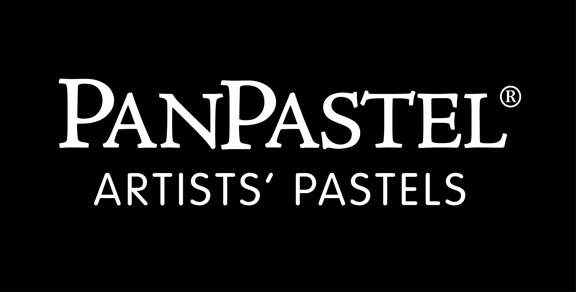 Probably like yourselves, I've tried various pastels (also known as chalks) in several formats, hard, soft, sticks, pencils and compacted in boxes like eye-shadow. I enjoy using some like the pencils but have a bit of a love-hate relationship with some of the others like the sticks because of the way that they feel and the colour and covering that some of them give. So when I came across PanPastel Color I thought it might be time to reacquaint myself to working with pastels.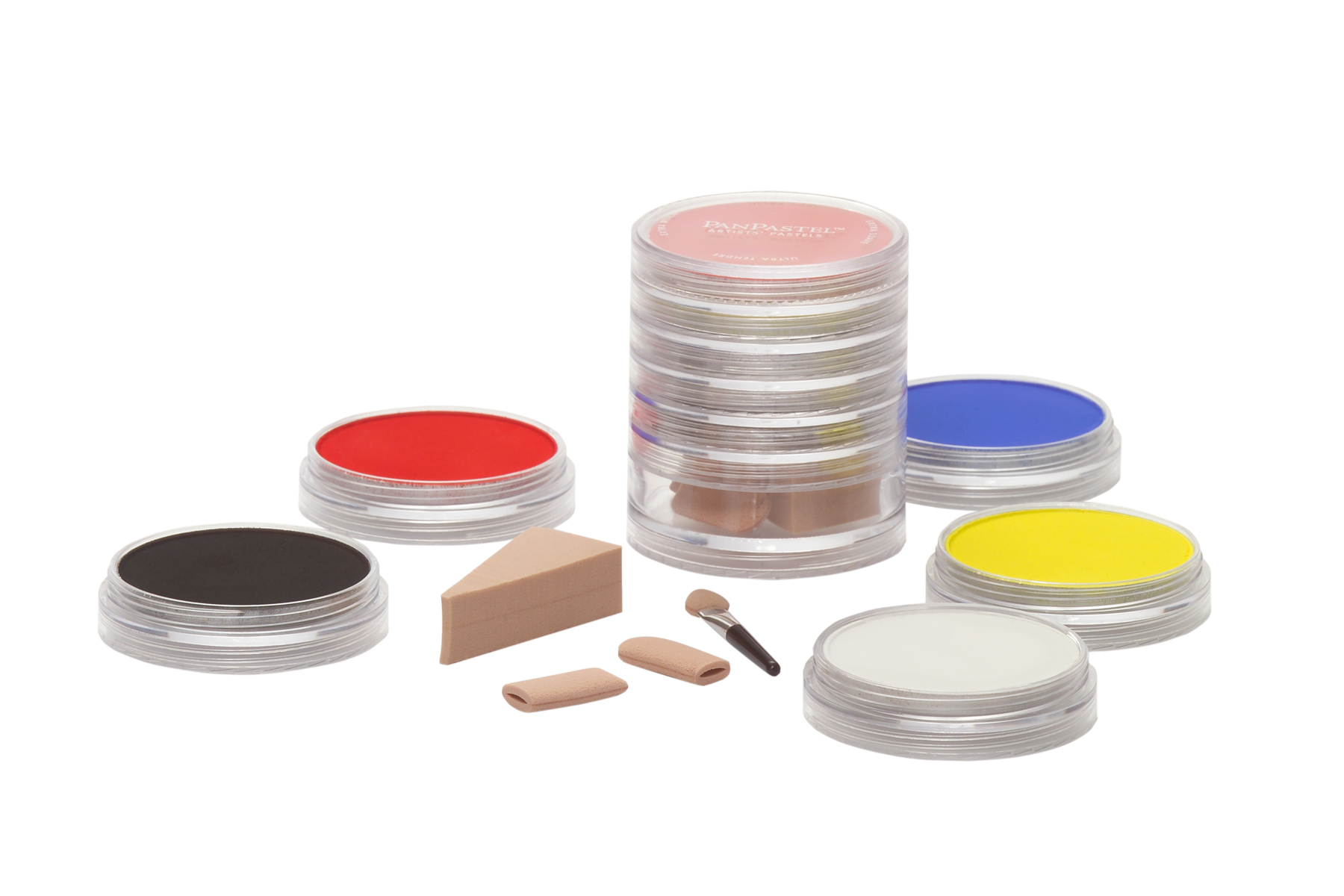 (Copyright PanPastel Colors via www.yourcreativitystore.com)
What Are PanPastel Colors?
For those of you that haven't come across them yet, they are an artist-quality soft pastel compacted into a plastic pot or 'pan'. They have been available to artists for a few years but are now starting to hit the crafting market. Being a bit of a science nerd, I quite like knowing the intricacies of the materials I work with – many don't, so forgive me for the next bit! Now as I understand it all pastels are basically pigment, filler (e.g. chalk) and binder but it is the proportions of each, the quality of the base materials and the way they are put together that makes the difference to the end product (and the price!).
According to the PanPastel Colors website what makes PanPastel Colors unique is that they are specially formulated with less filler and binder so have a higher concentration of the artist-quality pigment. This formulation means that they are very soft, generate less dust and give a better pigment load (concentration of colour) and coverage than other pastels. Oooo…gonna need to try them out then!
Working With PanPastel Colors
Ok non-science nerds – eyes front!
PanPastel Colors come in 20 pure colours and then each pure colour has a tint (lighter), a shade (darker) and an extra dark shade – a link to the colour chart is on the Your Creativity Store website. That means there are 80 PanPastels currently available but considering that they all blend well with each other the colour possibilities are enormous. There are some specially designed tools for appling the PanPastels called Sofft Tools, but more about these in a minute.
Well, straight away I can easily say that I love the colour choices, for us crafters particularly there are some bang on trend colours on offer. The first thing I did after 'ooing' and 'ahing' over the colours of course, was to see how the colour laid down. I used the cartridge paper in my sketchbook which isn't totally smooth and has some tooth (roughness of the surface) but isn't your usual high tooth pastels paper. Pastels usually like something to hold on to, so very smooth paper can be a no-no. Another advantage of PanPastels is that they are supposed to work on a wide range of surfaces (I'm planning to test this out later!).
Two or three gentle swipes of the Sofft Knife No. 2 over the surface of the pan picked up plenty of colour and with limited pastel dust formation. The colour stays on the knife sponge and then covers the paper with a creamy, easily flowing feel that is lovely. Ok so what about blending? As with other pastels, the PanPastels can have a translucent quality so can be layered over each other (sprayed with fixative between colours), blended on the paper or, unlike other pastels, blended in the pan (don't worry you can easily clean the pan again with a wipe of a Sofft sponge so no contamination).
So you can blend your own colours as you use the pastels and get different tints and shades just by blending with black and white. As I mentioned the Sofft Tools have been specially designed to work with the PanPastels, they are far denser than any make-up sponge or Cut N' Dry and I think that helps with the cutting down on the dust and the colour loading, but that is just my opinion after a very quick try with both a make-up sponge and Cut N' Dry, I'm sticking to the
Sofft Tools.
The Sofft Tools are shaped so that you can get all of the marks and action that you can with a stick pastel or your finger and they are washable and re-usable. They are also easily cleaned with a wipe or two on kitchen towel between loading different colours so you don't even have to change them for each colour if you don't want to.
Ok so I've got the basics, how about making something? Well it just so happens that the PanPastels Challenge blog has a Dark and Mysterious theme running this week so perfect for putting PanPastels through their paces.
It is an altered book page all coloured and stamped with PanPastels, you will recognise my old friend the gentleman skeleton from Artistic Outpost of course!
After treating the book page, backed with card, to a couple of layers of gesso and letting it dry, I used a round Sofft Art Sponge to apply an intense layer of Bright Yellow Green. I then used the same sponge and the Crafter's Workshop numbers mask with Permanent Red to add colour to two corners.
I then lightly stamped the opposite corners with a music stamp and Versamark, crumpled up the whole page to get the crease marks and lightly swiped the round Sofft Art Sponge loaded with Black to get the aged look. Now I fixed with a pastels fixative spray (I've been told that hairspray works too), you don't have to fix as the PanPastels are worked into the paper by the tools. Personally I prefer to fix as you can get some lifting of colour and I was using black so wanted to make sure I didn't transfer it to anything else.
I ironed the page to flatten it out and added my stitching. The skeleton and sentiment were stamped onto some spare card with Versamark and sponged with the PanPastels.
Ok so by now I think you can see that I am in love with PanPastels, there is a texture and a versatility to them that I really like and I enjoyed using them which I haven't with some other pastel brands. I've put them through the ringer and they have exceeded expectations, I think they are a very useful and versatile addition to any artist/crafter's colouring box.
And The Exclusive Offer?
If you are anything like me then I expect you would love to try these out for yourself?…So I'm really excited to say that thanks to the lovely people at Your Creativity Store, thanks Berni, I can share with you this great offer:
If you use this code: PanPastel10 (it is case sensitive so copy and paste to be sure),
you will be able to get 10% off of any of the PanPastel and Sofft Tool products in stock at Your Creativity Store.
That includes the PanPastel Single colours, PanPastel Sets, PanPastel Accessories and Sofft Tools.
The code is valid until 12pm on 24th November 2011, so spread the word, don't want folks to miss out!
Over To You…
I would love to know what you think. Have you used PanPastels yet? Have you seen them in use? How many colours have you got? Or which colours are on your wishlist. Any thoughts or comments are as always much appreciated.
Have fun PanPastel-ling!
Kim
(And now for the disclaimer – Your Creativity Store were very kind and sent me some PanPastel Colors and Sofft Tools to try out for this review, and to make some samples, but as with all my reviews I'm giving you my honest, unbiased opinion of these products, I can't help it if they are fabulous and I want you all to try them too! (No pressure though, I'm not getting any commission!))